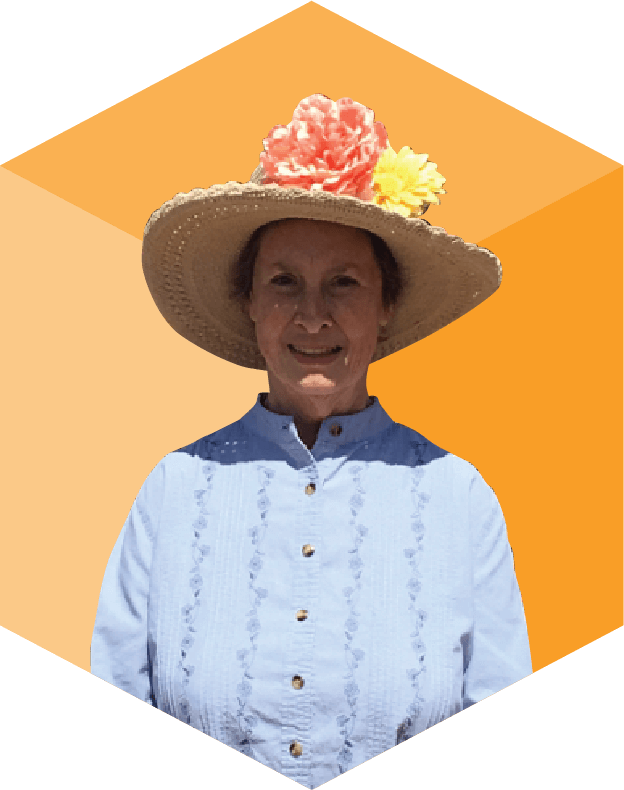 Sheila's Story
After 9 wonderful years of retirement from teaching middle school, I'd started to slow down. I'd spent 35 years teaching and raising two girls on my own. I'd really looked forward to retirement and I was enjoying every minute of it. I gardened, quilted, was the treasurer of my church, and traveled several times a year. But I'd been feeling exhausted lately and was having a hard time forcing myself to do anything at all.
At first, I thought it was just age. After all, I was almost 70 years old. But when I started having abdominal pain, I wondered if something else was wrong. I went to my doctor thinking maybe it was appendicitis. It wasn't.
Over the course of 6 months, I visited my doctor, went to Urgent Care three times, and eventually to the Emergency Room before I was referred to a gastroenterologist for a CT scan. The scan showed that fluid was starting to build up in my abdomen. The pressure had gotten so bad so fast that I needed to have fluid removed (called a "paracentesis").
They forgot to send the sample from the first paracentesis to the lab and I was anxiously awaiting the results from a second paracentesis when Christmas came around.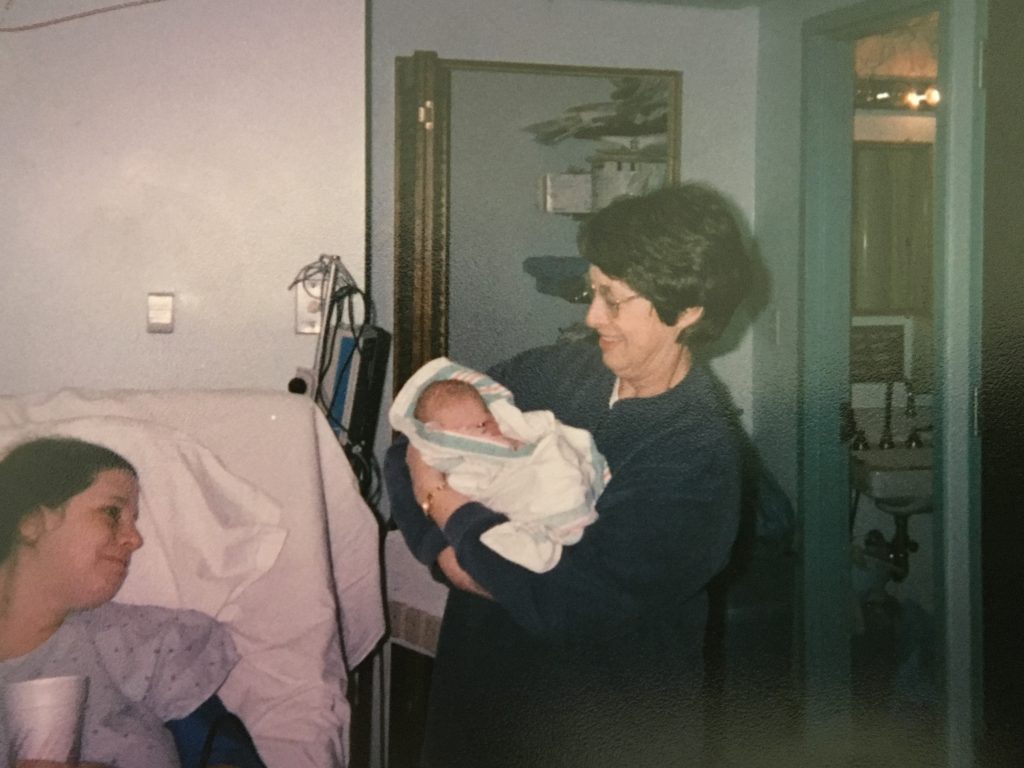 The Initial Diagnosis: A Shock, But Not a Surprise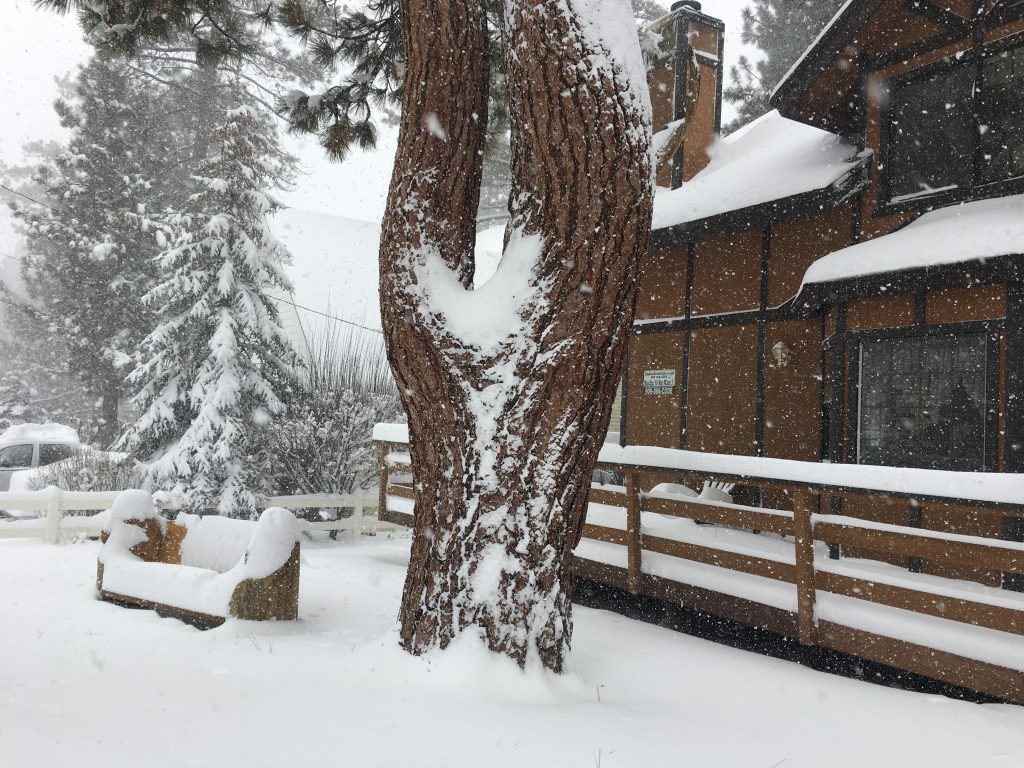 By the time I picked my daughter up from LAX two days before Christmas, the pressure in my abdomen was already starting to build up again. I told her I'd been doing research online and it was looking more and more like I probably had cancer. I hadn't told her how bad it was before she arrived because I didn't want her to worry. She was frustrated and angry that the diagnosis was taking so long. I felt I was doing everything I could and didn't know what else to do.
We'd already made plans to spend Christmas in Big Bear and were packing to leave when the phone rang the next morning, the day before Christmas Eve. It was cancer. I was losing weight fast and unable to keep much food down. Even though it wasn't a surprise, the realization was still somewhat shocking.
Knowing that it could be our last Christmas together, we made the decision to go to Big Bear despite the diagnosis. It was a beautiful, although somber Christmas. It snowed 18 inches while we were there. I wondered if it would be the last time I saw snow. I wondered if it would be our last Christmas together. My only grandchild was a junior in high school. I wondered if I'd live long enough to see him graduate.
The Blur of Treatment and Surgery
I was diagnosed with Stage IV ovarian cancer the day after New Year's in 2017, although it later turned out to be peritoneal cancer.* The hardest part of having cancer was telling everyone I loved. I didn't want to put a damper any anyone's holidays. I waited until after the holidays to tell my younger daughter, grandson, and closest friends.
My diagnosis seemed pretty grim at first, but my survival odds turned out to be pretty good. Hearing this lifted my spirits and helped me get through chemo. I was surprised by the outpouring of love I received and how many people offered to help. Friends offered to take me to chemo and doctors' appointments, neighbors brought food, my daughter and brother came to stay with me during chemo, and former colleagues sent flowers, along with stacks and stacks of cards and letters. That meant so much to me. I didn't feel alone.
Most of last year is still a blur. In some ways, chemo wasn't as bad as I expected. In some ways it was so much worse. Most of the time, I wasn't very sick, but I had what felt like a "chemo coma." My friend, a retired nurse, calls it "chemo brain." I had fatigue that was different and far worse than any I'd ever experienced before.
I didn't feel like doing anything—not even sitting and watching television. It was like I was trapped in my own body. After several cycles of chemo, I had surgery. I worried most about the surgery because I'd never had surgery before, except for outpatient procedures. I had no idea what to expect.
My daughters joked that the surgeon removed "everything that wasn't nailed down." I had several rounds of chemo again after surgery and that was really tough. My body had already been through so much that going through chemo again after surgery was hard. Although my recovery was tough at times, I was so relieved and grateful when it was all over after more than a year of diagnosis and treatment.
It's been 8 months now since my last round of chemo ended. I'm finally starting to get my energy back. My doctor says I'm in remission and that I have about a 50% chance that my cancer will come back in a few years.
Now, I'm starting to think about the future. Next month, my grandson will graduate from high school and will join the Marines—something I wasn't sure I'd be here to see a year ago. I've had some work done on my house and started traveling again. I've been to visit family in Kentucky, New York, and Arizona. In February, I delivered the eulogy for my aunt, who was 91 when she passed. I was so grateful to have outlived her.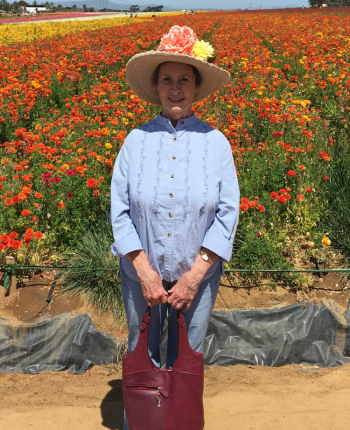 I'm starting to make plans to visit my daughter in New York next Christmas.
It turns out, I'll definitely see snow again and hopefully a few more Christmases, at least. Maybe I'll even live long enough to meet my great grandchildren. For now, I'm focused on getting healthier and stronger and living one day at a time.
*The peritoneum is the membrane that lines the abdominal cavity and also covers the abdominal organs. Peritoneal cancer is treated in much the same way that ovarian cancer is treated.
Reporting News
Cancer research is important for people like Sheila and for every Californian. Thanks to past research and hundreds of publications using CCR data, Sheila's chances of surviving cancer are higher than ever before. Her data will be used in future research to better understand the causes of peritoneal cancer and to improve cancer treatment and outcomes for other people like her. If you are a cancer patient and want to learn more about CCR and the data it collects, please visit our Information for Patients section.