Patient Record Requests
Cancer patients can obtain their individual case file data from CCR, as can others with documentation proving they have the legal authorization to obtain this information on behalf of a patient. This includes parents and legal guardians, executors of wills, conservators, those with medical power of attorney, and other relatives (i.e., surviving spouses and children).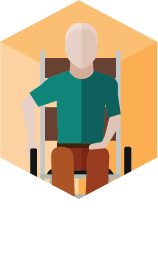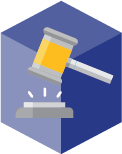 CCR requires that all patient records requests be made in writing and accompanied by proof of legal authorization. To request a medical record for a patient, complete and submit this Patient Record Request Form and review the Patient Record Checklist, which provides a list of the information and documentation required to obtain an individual's CCR case file.
By law, CCR must obtain cancer data from all patients diagnosed with cancer. For this reason, patients may not "opt out" of reporting. However, all patients have the right to refuse to participate in any particular research study or all research studies. Cancer patients may request that their contact information be withheld from researchers by contacting (916) 731-2500.
For more information on Patient Notification please click here.
For patients who are interested in clinical trials, Information is available from the National Cancer Institute's Cancer Information Service website or by calling 1-800-4-CANCER (1-800-422-6237).
Additional information, cancer resources, and cancer statistics for patients and caregivers can be found in our About Cancer and Data for the Public sections.