Data for the Public
As a cancer registry, CCR is required by law to provide information about the status of cancer in California and to respond to inquiries from the general public. CCR conducts research and collaborates with other researchers on special cancer research projects concerning the etiology, treatment, risk factors, and prevention of specific cancers.
The system is designed to gather information on cancer incidence and also to monitor patient survival with respect to the type of cancer, extent of disease, therapy, demographics, and other prognostic factors. These analyses provide the foundation for studies evaluating the efficacy of clinical therapies, changes in diagnostic procedures, public awareness campaigns, and other cancer control initiatives.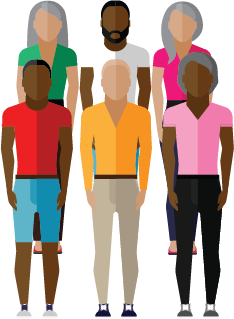 CCR provides the following data resources for the public:
Cancer Statistics and Reports: Includes statistics and reports about all types of cancers and special topics related to cancer in California
Cancer Fact Sheets: Provides CCR fact sheets on various types of cancers in California
Access CA Cancer Data & Maps: Enables the generation of customizable maps with incidence and mortality rates in California by geographic region or county, dates (in years), sex, ethnicity, and population
List of Scientific Publications: This is a compiled list of scientific publications using CCR data
Data on Geographic Variations: Data on geographic variations in cancer can be obtained by using the California Department of Public Health Geographic Information System (GIS)

Cancer data for some regions and counties are published independently by regional registries. To obtain copies of these reports, please contact the appropriate registry.