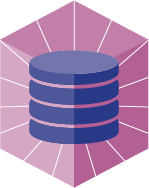 Registrar Resources and Reporting
As a cancer registrar, you are the cornerstone for collecting and reporting cancer data of the highest quality. CCR thanks you for your continued diligence and excellence in reporting cancer data. We are dedicated to providing you with the information you need to perform complete and accurate reporting.
To help you in your efforts to stay up-to-date on the latest reporting information and methods, CCR has compiled the following resources. To access additional resources that are not found here, please visit our Reporting Resources Library.

CCR Standards on Reporting Cancer in California
To maintain high standards in reporting accuracy, CCR has developed the following 5 volumes on cancer reporting. These standards documents cover the full range of reporting topics.
Volume V and Associated Appendices 2022

Reporting Updates
FOR REGISTRARS
CCR INQUIRY SYSTEM
California Cancer Registry Inquiry System (CCRIS) is a centralized collection of the most frequently asked inquiries and responses relating to cancer reporting in California. The New User Tutorial can help familiarize you with how to use CCRIS.

Education and Training Webinars
EDUCATION
CCR Education Resources
Register for free education through our Fundamental Learning Collaborative for the Cancer Surveillance Community, aka FLccSC (pronounced "flossy"). Access to FLccSC is available FREE to all California CTR's or non-CTR's who collect cancer data or provide cancer registry services for a California facility. FREE CEs available, including Category A.
FLccSC Content includes:
Monthly NAACCR Webinars worth 3 CEs
CCR Q-Tips – provide insights and education about coding for a range of topics and cancer types. Beginning with 2021, CCR Q-Tips have been moved to FLccSC. NOTE: A complete list of CCR Q-Tips can be found in Volume 1, Appendix M
Annual Data Changes presentation
Shared Training webinars from other states
To register as a NEW FLccSC User, OR to sign into your current FLccSC User account, use the following URL: http://cas.fcdslms.med.miami.edu
Download a quick tutorial with steps to register for FLccSC
Other Education Resources
SEER* EDUCATE: This educational product was developed by SEER for cancer registrars. SEER*Educate provides virtual one-on-one abstracting experience with hundreds of case scenarios, coding forms, and results pages, which include answers along with detailed rationales. This is an outstanding tool to provide recent graduates with an opportunity to prepare for a cancer registry career, assist registrars studying for the CTR exam, as well as provide current CTRs with an opportunity to earn CE hours in Practical Application and Registry Operations.
Access SEER*Educate here: https://educate.fredhutch.org/LandingPage.aspx

Visual Editing Standards
ENSURING ACCURACY
In order to provide consistency in the visual editing process and to quantify the accuracy of cancer data from cancer reporting facilities, visual editing standards have been developed. The following resources provide information on the methodology used for these standards.
Reporting News
All pathologists are required to report cancer diagnoses electronically before January 1, 2019.
Learn more about implementing AB 2325.