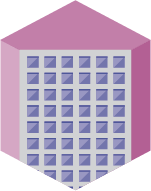 Hospitals and Facilities Resources and Reporting
Hospitals and facilities must submit every reportable case first seen as an inpatient or outpatient, either with evidence of cancer or for cancer-directed treatment, on or after the date that mandatory reporting was declared for the region (the region's reference date). Refer to the Regional Registry Reference Date Guide for the specific date when mandatory reporting began in each region.
A full abstract is required for any reportable case diagnosed and/or treated at the reporting facility (analytic cases) and for most nonanalytic cases. For the list of required data items included in a full abstract, see Appendix N. Each regional registry may establish alternative reporting mechanisms for use when an abstract is not prepared.
The following cases are not reportable:
Patients receiving hospice care only
Patients receiving long-term therapy with a history of cancer, but no current evidence of cancer
Cancer Conference (Tumor Board) presentation only
Consult only (See See Volume I, Pathology and Consultation Only Cases for exceptions)
Catheter placement for cancer therapy only*
Patients receiving transient care*
*Note: Regional Registries may request notification via an alternate reporting mechanism in order to remain informed of these types of cases. To find out how to contact a regional registry, please visit our Contact a Regional Registry page.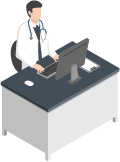 CCR Hospital Codes
Data quality depends, in part, on accurate diagnostic coding. These tools provide the information hospitals and tumor registrars need to accurately code their data submissions.

CCR Standards on Reporting
To maintain high standards in reporting accuracy, CCR has developed the following volumes on cancer reporting. These guidance documents cover the complete range of reporting topics.
AB 2325 Hospital Reporting Information
In accordance with California Assembly Bill 2325 (AB 2325), all pathologists are required to report cancer diagnoses electronically before January 1, 2019. For more information about how to meet these requirements, download our AB 2325 Quick Facts reference sheet or visit our section on this site about Implementing AB 2325.
Reporting News
All pathologists are required to report cancer diagnoses electronically before January 1, 2019.
Learn more about implementing AB 2325, register to report, upload data, or use our self-testing portal.*
*Self-validation is used to test HL7 message structure. It does not validate content.