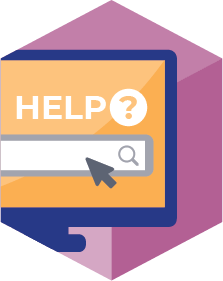 Single Abstract Reporting
Network Cancer Programs (NCP) vs Network Reporting Facilities (NRF)
In this era of Electronic Medical Records, several reporting facilities now share a single, unified patient medical record, wherein each facility in the network has equal access to all components of the medical record. The impact of submitting these cases as a single abstract reduces the work effort on the hospital registrar as well as CCR staff, since these cases do not need to be consolidated and are visually edited only once.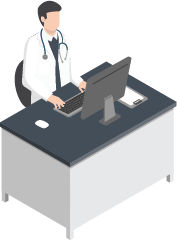 The American College of Surgeons (ACS) has designated a special approval category for such facilities, called a "Network Cancer Program." A Network Cancer Program (NCP) is an organization which owns multiple facilities providing integrated cancer care and offers comprehensive services. Generally, networks are characterized by a network-wide leadership, standardized registry operations with a uniform data repository, and coordinated service locations and practitioners.
Even if your facility is not part of an ACS-designated NCP, it is still possible to submit single abstracts by becoming a CCR-designated Network Reporting Facility (NRF).
How is NRF status requested?
To request NRF status through CCR, a request form must be completed by all of the reporting facilities within the network and signed by representatives of each reporting facility. This form must be submitted to your regional registry. The regional registry provides the network reporting information to the CCR for inclusion on the list of approved NRFs that is posted to this website.
To request Network Reporting Facility Status, please complete an NRF Status Request form.
How is the reporting facility determined?
The first facility to diagnose the case takes responsibility for reporting the case. This includes abstracting and transmitting the case and reporting all workup and treatment provided at any of the network facilities.
Hospital referred to and from: If treated within the network only, there will be no coding of these fields
Treatment information: Coding the Treatment Facility Number in the Treatment section by modality is strongly encouraged
Workup procedures: If the workup was performed within the network, it is not necessary to document which facility performed each procedure
Follow-up: The responsibility of patient follow-up is on the reporting facility which first diagnosed and reported the case or was designated to report the case
Example 1: First facility to diagnose will report the cancer case
Patient had a mammogram done at Network Hospital A with a diagnosis of suspicious for breast cancer. Patient received all treatment for breast cancer at Network Hospital B.

This case would be reported and followed by Network Hospital A.
Example 2: One designated facility to report all network cancer cases
Patient had a positive biopsy at Network Hospital C. Surgery and chemotherapy were performed at Network Hospital D. Radiation therapy was provided at a facility outside the Network, but the treatment information is provided in the Network medical record. Hospital D is the designated reporting facility to report all cancer cases for this network.

This case would be reported and followed by Network Hospital D.
How is an NRF disbanded?
If the NRF chooses to disband, all cases reported as a single abstract within the network remain the responsibility of the hospital that reported them. The NRF must notify the respective regional registry by submitting a Reporting Facility Network Disbanding form and must report and transmit cases separately beginning from the date stated on this form. The regional registry reports this information to CCR, and the NRF is removed from the NRF list located on this site. NOTE: There shall be no retroactive separation and re-designation of reporting facilities on cases already transmitted to CCR.