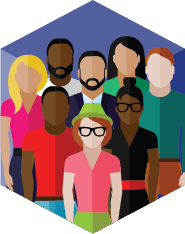 Cancer Patients, Caregivers, and the Public
California Cancer Registry (CCR) is grateful for the participation of thousands of cancer patients across California, who have contributed to advancing the diagnosis and treatment of cancer for more than 30 years. Hundreds of research studies have been conducted using CCR data. The data we have collected over the years has contributed to the discovery of major risk factors for cancer, improved treatment, and lead to better and longer lives for cancer patients in California and across the United States.
At CCR, we realize that the enormous impact of cancer is not only felt by the people who have cancer, but also by the people and communities who care for them. CCR provides information and resources for patients, caregivers, and the general public. Whether you are looking for information about cancer in your area or are a cancer patient yourself, CCR is here to help you find current information and resources.